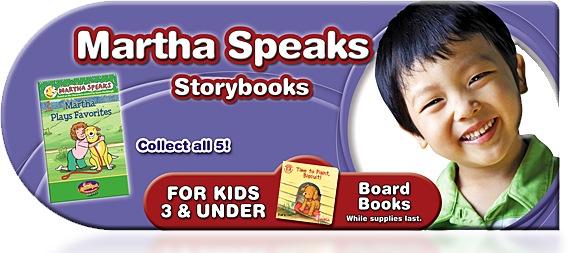 For the 25th anniversary of the Martha Speaks book series, also a TV series on PBS Kids, five books were released at Chick-fil-A as part of their kids meals. The promotion was schedule to run from January 3 to February 5, 2011.
At least one of the books, Martha Plays Favourites, was directly based on a television episode from the series, as opposed to reprinting an existing Martha Speaks title.
Time to Paint, Biscuit! (Chick-fil-A, 2011) was the board book for children under 3.