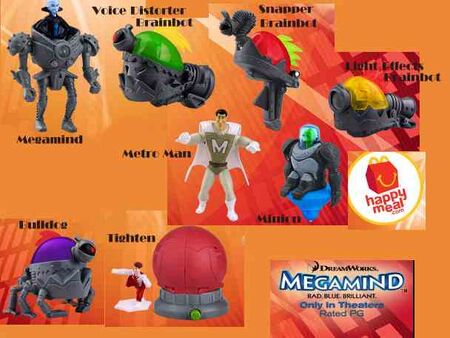 Toys based on the feature film Megamind were available with Happy Meals in late 2010, in the United States And Canada.
Toys on the collection are:
Toy Functions
On the Megamind suit, a button on Megamind's suit can be pressed to launch Megamind out of his suit.
The Minion toy is a top that can be spun on tables.
Tighten is concealed in a ball on his toy. A button on the front can be pressed rapidly to have the ball spin around, revealing Tighten.
Community content is available under
CC-BY-SA
unless otherwise noted.