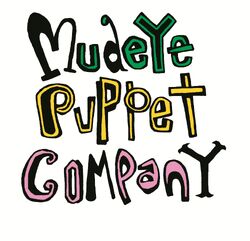 Mudeye Puppet Company Activity Books were offered at Burgerville in early 2011.
Official Promo
We're excited to team up with the Mudeye Puppet Company to bring you a series of 4 kids activity books full of fun activities, stories and cool original illustrations by local, talented artist Bruce Orr.
Our shared values excited us about the Mudeye Puppet Company, an educational puppetry arts organization dedicated to providing esteem-building arts workshops, reducing waste, encouraging creativity through the use of reused materials and offering local communities exciting neighborhood-based puppet performances and parades. They perform at schools, libraries and neighborhood events throughout our communities.
Books include crayons, stickers or temporary tattoos and special invitation to enter a contest for admission to puppet performance at a Burgerville restaurant for you and your friends.
Stop by Burgerville and pick one up today, free with any Kids Meal purchase.