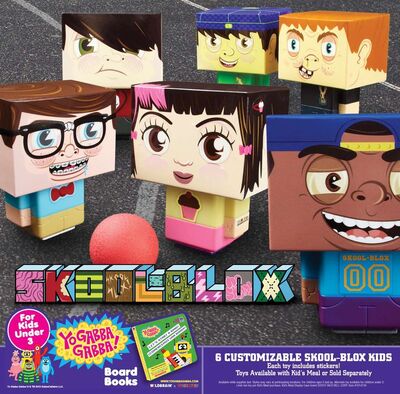 Skool-Blox was a series of foldable paper kids, released in August 2010 as part of the Taco Bell Kid's Meals. The characters had customizable through sticker facial features. Each came with a "pop-up desk".
The characters' heads were actually the packaging for the rest of the premiums, holding the body, stickers, and instructions inside. This meant that the characters were among the few kids meal toys ever to not use environmentally-unfriendly plastic bags.
Design of the characters was done by Strottman International.
Publicity text
"Check out the cool new kid's meal toys available at Taco Bell. Class is back in session and the Skool-Blox gang is ready for recess! These cool paper playground pals will keep kids entertained. All 6 customizable characters come with matching sticker accessories and a pop-up desk. Come by and get one now!"
External links